INTRODUCTION: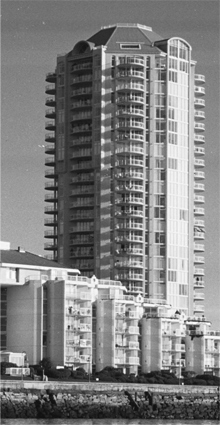 Strata-sphere Condominium Services Inc. has set a goal to provide up-to-date relevant information and education to the British Columbia strata community. Strata-sphere strongly believes that education from the grass roots up is the road to a successful strata community.
Strata-sphere Condominium Services Inc. was established in 1997 by Cora D. Wilson, J.D., who saw a need for education and information on strata living in British Columbia.
Today the strata community has grown to provide housing to nearly one million unit in B.C. housed in approximately 28,000 strata corporations with new strata corporations being created each month. A strata corporation can consist of residential apartment style housing "Condos", townhouse style housing, bare land ("strata subdivision"), commercial, industrial or a mix of styles and uses.
Reaching out to the strata community with our annual publication "Voice from the Strata-Sphere", first published in the fall of 1998, the newsletter includes articles from various experts involved in the strata community including strata managers, lawyers, engineers, building envelope specialists, arbitrators and others. Our distribution is province wide and includes strata corporations, strata managers and other interested parties. To review past issues of the newsletter, please
click here
.
Strata-sphere Condominium Services Inc. also publishes and sells a bylaw guide called "Strata Property Act A Practical Guide to Bylaws". Now in its 8th edition, this publication is a comprehensive guide specifically written for the average strata council member. The guide will walk you through, step-by-step, the process of reviewing and amending your strata corporation's bylaws. For more information or to order your copy of the bylaw guide, please click here.
Disclaimer
It is important to note that Strata-sphere Condominium Services Inc. is not in the business of providing legal advice. If you or your strata corporation are seeking legal advice, we suggest contacting a qualified lawyer practicing in the area of strata law. For general advice, please contact the Condominium Homeowners' Association of British Columbia (CHOA).
Stratasphere Condominium Services Inc.
630 Terminal Avenue North
Nanaimo, B.C. V9S 4K2
Tel: (250) 753-0353 Fax: (250) 741-1441
E-Mail: info@stratasphere.online